Magna Carta Latina
---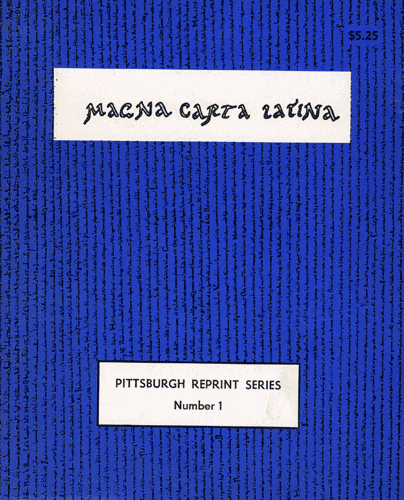 Buy from Wipf and Stock
isbn: 0915138-07-7

Search Alibris
This unusual Latin grammar draws the reader to Latin using the language of Thomas Aquinas, the Magna Carta, and Abélard, rather than that of Caesar. The book begins with a chapter on sung Latin; it rejoices in the heritage of the language, while acquainting the student with Latin's major mature documents.
"Law and religion," Rosenstock-Huessy says, "medicine and science become clear to one who uses Latin. Two-thirds of our English vocabulary is Latin. The most precious documents of English constitutional history including the Magna Charta, the basic document of Anglo-Saxon liberties are in Latin. All Christian prayers were minted in the Latin language; secular rhyme and song came into the national languages from Latin sources."
Paperback, 296 pages.